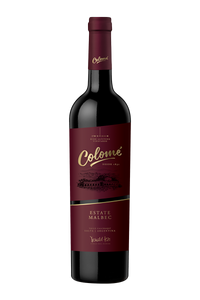 This Malbec is bright and intense in color with beautiful aromas of blackberries, red fruits and exotic floral notes, this wine delivers aromatics that entice the senses. A full lush entry of ripe and rich black fruit surrounds spiced oak notes and hints of pepper. Fresh acidity supports big, bold tannins and wonderful complexity.
This wine goes great with our Deluxe Board, Aromatic Board, Classic Board and Cooper Board.
You expressly represent and warrant that: (i) you and/or your recipient are of Legal Age; and (ii) you and/or your recipient will provide bona fide government-issued photo identification to your delivery person upon delivery. In case recipient is not available, the person receiving the delivery must show a valid form of identification to show they are of Legal Age. Deliveries of Alcoholic Beverages may not be made to anyone who is intoxicated, regardless of his or her age.